Click below to view the pages for each family


Display/Hide All

Chaiken Family of Nezhin

Chaiken Homepage

Ancestral Towns

Nezhin

Chernigov

Odessa

Philadelphia

Family Trees

Family Tree

Surname Index

Photo Albums

Video

Immigration

Research

Documents

Lost & Found

Bibliography

This Year's Milestones

Web Links

Chazanov Homepage

Ancestral Towns

Nezhin

Sosnitza

Family Trees

Family Tree

Surname Index

Photo Albums

Video

Immigration

Research

Documents

Lost & Found

Bibliography

This Year's Milestones

Web Links

Fine Family Homepage

Ancestral Towns

Bialystok

Warsaw

Ciechanoviec

Family Trees

Family Tree

Surname Index

Photo Albums

Video

Immigration

Research

Documents

Lost & Found

Bibliography

This Year's Milestones

Web Links

Geffen Family Homepage

Ancestral Towns

Vilkomir

Jonova

Kovno

Vilna

Other Towns

Family Trees

Family Tree

Surname Index

Rabbi Tobias Geffen

Photo Albums

Video

Immigration

Research

Documents

Lost & Found

Bibliography

This Year's Milestones

Web Links

Goldberg Family Jablonka

Ancestral Towns

Jablonka

Zambrow

Family Trees

Family Tree

Surname Index

Photo Albums

Video

Immigration

Research

Documents

Lost & Found

Bibliography

This Year's Milestones

Web Links

Katz/Hollander Homepage

Ancestral Towns

Berezhany

Lemberg

Family Trees

Family Tree

Surname Index

Photo Albums

Video

Immigration

Research

Documents

Lost & Found

Bibliography

This Year's Milestones

Web Links

Zavelsky Homepage

Ancestral Towns

Glukhov

Nezhin

Baku

Kiev

Kharkov

Family Trees

Family Tree

Eliezar's Family Tree

Moishe's Family Tree

Surname Index

The First Ilya

Eliezar's Family

Moishe's Family

Photo Albums

Video

Immigration

Research

Documents

Lost & Found

Bibliography

This Year's Milestones

Web Links

WELCOME TO OUR SITE...
Our ancestors through their insights, courage and struggles to overcome many obstacles have made possible the way we live today. We owe them our gratitude and an interest in truly understanding their experiences. For the past twenty years, we have been researching the histories of our families and following a path that has lead us to greater knowledge of the way our ancestors lived and the legacy they have left us. This journey has taken us far, and enriched our lives with many relatives, experiences and places we never knew before.

For family members worldwide, we have created this site to share the many facets of our heritage. We continually update this information. Names are added to the family trees along with new data and photographs on a regular basis. We hope you will visit the site often to see the new entries. To best view the site, we suggest you click on the family name on the navigation bar on the left. Next, click on the family homepage. After viewing the homepage, again click on the family name in the navigation bar and then select another family page. This site is an ongoing process and we welcome your input. Please enjoy it and feel free to give us your comments and suggestions along with additions, corrections and photographs you would like to have included in the family photo albums, at any time....

"Dor L'dor Yabia Omer"
"Let further generations pass on the knowledge"


This site is a labor of love and is presented with the hopes of preserving the memories of our ancestors and our past history for future generations. Knowing where our roots are and from whence we came, is a very important part of making one a whole persons.

Since we introduced our revised web site, we have had over 200,000 visitors coming from 177 different countries.

Throughout the years, we have had many additions to our family trees: New branches have been added to the Chaiken, Chazanov, Fine, Geffen and Zavelsky families along with many new photos in our photo albums. Entire new branches whom we thought had perished in the Holocaust was found in Moscow from te Fine and Geffen families. Click on the Updates Section on the right to see what has been added to the site by family.

As the generations move on, our dedication to preserving our family's histories become more important. We watch our oldest grandchildren moving from young children to young women, and our commitment to our heritage is renewed. In some of our families, the youngest children can trace their ancestors back through eleven generations.

The photograph above is a favorite of mine. It is of me at the age of fifteen with my father. It was unfortunate that he passed away only four years later. It is his memory that has inspired me to create this site to preserve and share our family's heritage.


This site is dedicated
to the memory of
my husband and
my parents.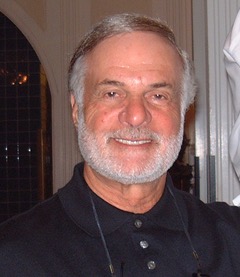 In memory of my husband, Alan Goldberg
My husband of forty-seven years, Alan Goldberg, suddenly and without cause, passed away while sleeping on March 22, 2022.
My husband and I were a team in life and all we did...always together. My husband was not personally interested in his genealogy, but he supported me in every step of the way in all of my genealogical projects: traveling for three weeks in Ukraine, Poland and Russia, having guests from Russia stay at our home for three weeks at a time, tirelessly reading copy and pouring over every new document found.
My life will never be the same and every day I say "thank God" I had the forty seven years of marriage I did.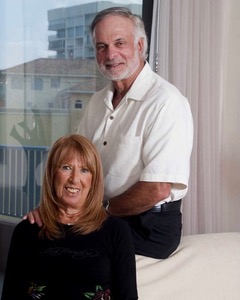 My parents
Harry and Vera Sovel.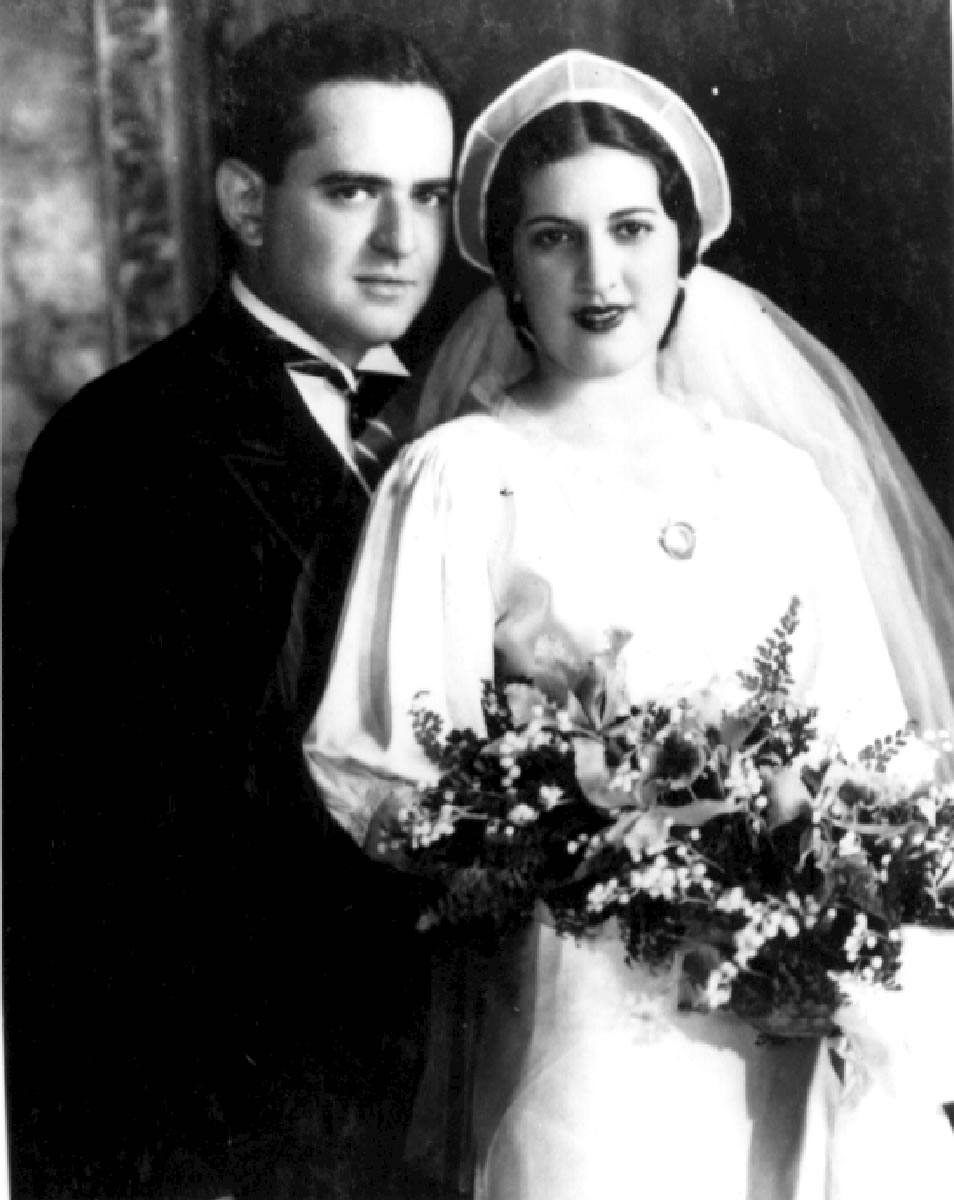 My father, Harry Sovel, who taught me the meaning of family and who would have enjoyed working on this project as much as I do.

My mother, Vera (Fine) Sovel Flaxman, who passed away in 2005, and who loved her family dearly and contributed so greatly to this site. Click above to read tributes.