Documents are a very important part of genealogical research. It is from these we build our family trees. We have well over 1000 documents in our files. Some from Eastern European Archives, some from United States Government agencies and sadly some from Yad Vashem Hall of Names of Holocaust Victims documenting deaths in the Holocaust.

Below are four records that show the how we traced the life and death of Pesach (Paul) Fajn.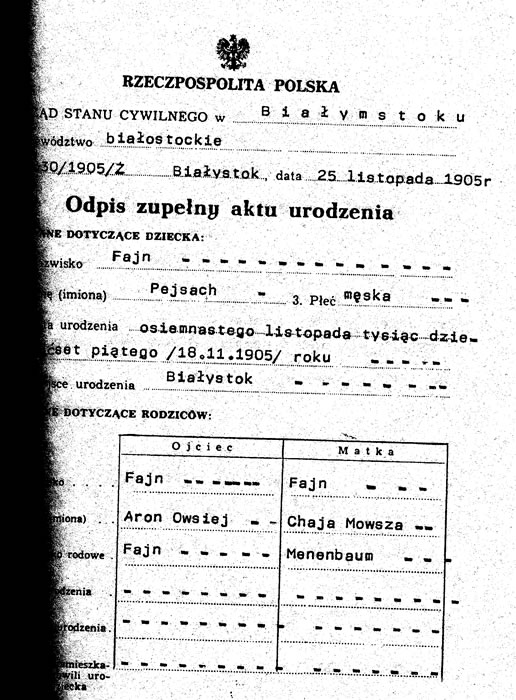 Birth Certificate from Poland...Pesach Fajn, son of Aron Owsiej Fajn and Chaya Manenbaum, 11/10/1905 in Bialystok.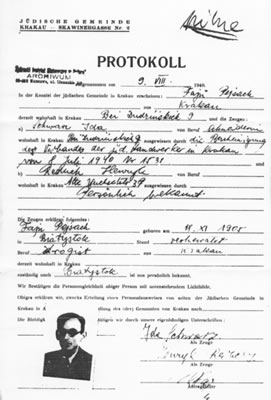 Krakow Ghetto Registration for Pesach (Paul) Fajn, 8/9/1940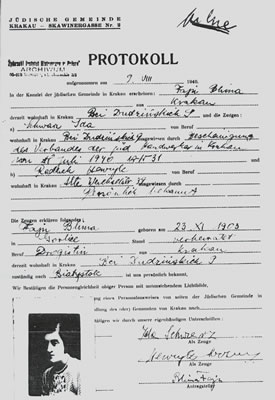 Krakow Ghetto Registration for Bluma Fajn, wife of Paul, 8/9/1940. It is from this document we learned the name of Paul's wife.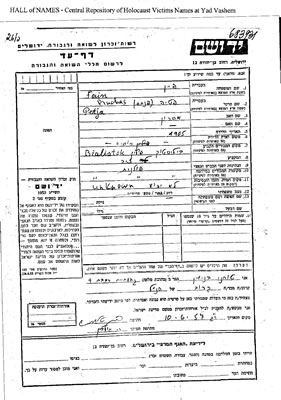 Record for Petja (Paul), from the Hall of Names - Central Repository of Holocaust Victims Names.