Click below to view the pages for each family


Display/Hide All

Chaiken Family of Nezhin

Chaiken Homepage

Ancestral Towns

Nezhin

Chernigov

Odessa

Philadelphia

Family Trees

Family Tree

Surname Index

Photo Albums

Video

Immigration

Research

Documents

Lost & Found

Bibliography

This Year's Milestones

Web Links

Chazanov Homepage

Ancestral Towns

Nezhin

Sosnitza

Family Trees

Family Tree

Surname Index

Photo Albums

Video

Immigration

Research

Documents

Lost & Found

Bibliography

This Year's Milestones

Web Links

Fine Family Homepage

Ancestral Towns

Bialystok

Warsaw

Ciechanoviec

Family Trees

Family Tree

Surname Index

Photo Albums

Video

Immigration

Research

Documents

Lost & Found

Bibliography

This Year's Milestones

Web Links

Geffen Family Homepage

Ancestral Towns

Vilkomir

Jonova

Kovno

Vilna

Other Towns

Family Trees

Family Tree

Surname Index

Rabbi Tobias Geffen

Photo Albums

Video

Immigration

Research

Documents

Lost & Found

Bibliography

This Year's Milestones

Web Links

Goldberg Family Jablonka

Ancestral Towns

Jablonka

Zambrow

Family Trees

Family Tree

Surname Index

Photo Albums

Video

Immigration

Research

Documents

Lost & Found

Bibliography

This Year's Milestones

Web Links

Katz/Hollander Homepage

Ancestral Towns

Berezhany

Lemberg

Family Trees

Family Tree

Surname Index

Photo Albums

Video

Immigration

Research

Documents

Lost & Found

Bibliography

This Year's Milestones

Web Links

Zavelsky Homepage

Ancestral Towns

Glukhov

Nezhin

Baku

Kiev

Kharkov

Family Trees

Family Tree

Eliezar's Family Tree

Moishe's Family Tree

Surname Index

The First Ilya

Eliezar's Family

Moishe's Family

Photo Albums

Video

Immigration

Research

Documents

Lost & Found

Bibliography

This Year's Milestones

Web Links



...the maternal grandparents of my husband, Alan Goldberg.
Harry was born December 15, 1881 in Berezhany, Austria, the son of Dov Ber Katz and Feige Channe Maiblum. His wife Fanny was born August 22, 1887 to Hertzel and Leah Shindler in the town of Lemberg, which is 49 miles from Berezhany. Hertzel Schindler passed away and his wife Leah married a Hollander. Fanny and her siblings adopted the last name of Hollander.

Harry was a bail bondsman in New York and he and Fanny had five daughters.

With the help of family members,( please see Bibliography Page,) we have been able to add the Hollander tree. Also, the Katz Cousins tree which includes brothers and sisters of Harry and some of their descendants, the Katz cousins.

Hopefully, family members will continue to give us further information which will enable us to expand this site and the family trees.

Please click on Ancestral Towns, Immigration, Family Trees, Photo Albums and Research, on the left, to see the photographs and interesting information we presently have on the site.

We hope you enjoy your visit to Our Family Story............Marjorie
New On The Katz Site
Brandon Cohen's Bar Mitzvah. Click here


#1...Katz Family circa 1930...Ida, Anne, Fanny, Gershon (Harry), Rae, Millie, Sarah. Click
here
to see an enlarged version.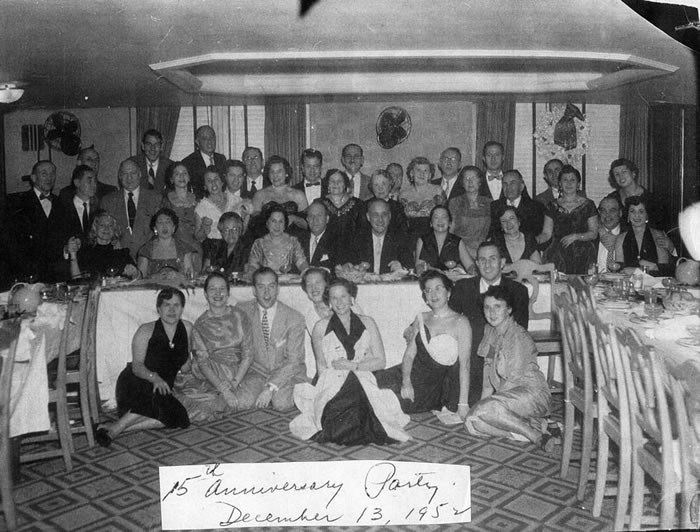 #1...Katz Cousins Club 15th Anniversary Dinner. Click here to see an enlarged version and names of attendees..

Click here to see the Shindler/Hollander Family Tree